How former NBA star Rex Chapman overcame addiction and became an internet star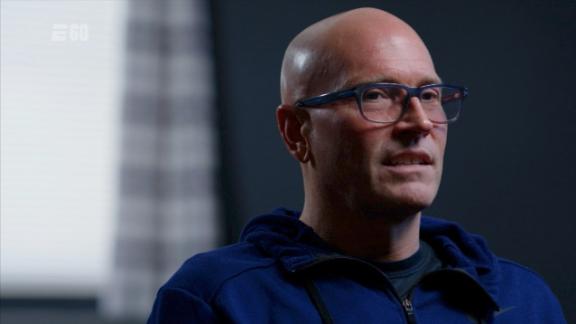 TOP HEADLINES
WHO'S YOUR NO. 1 ALL TIME?
FANS TURNING TO SIMULATIONS
RECREATING SOME OF THEIR FAVORITE GAMES
GOAT BRACKET
Why Jay Bilas says MJ vs. David Robinson is closer than you think
Who has the edge, Maravich or Iverson?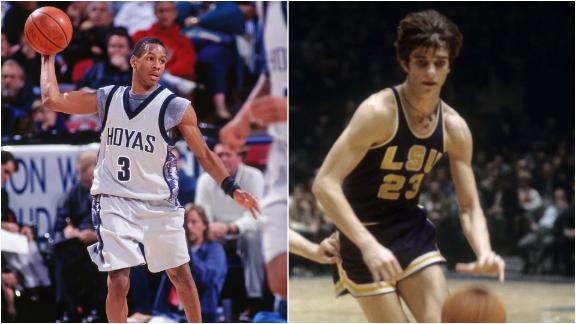 GROWING UP KOBE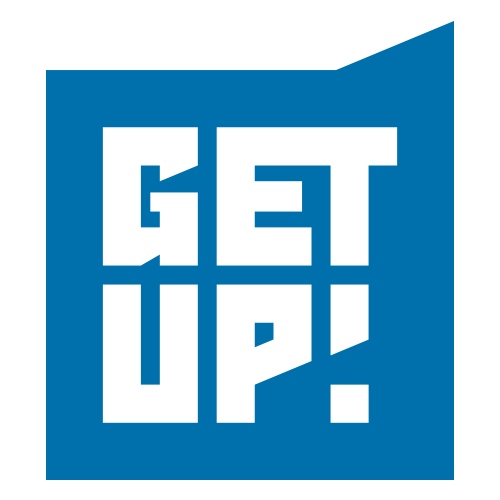 'BILL WALTON' JOINS THE SHOW
DISCUSSES 1973 NATIONAL TITLE
Frank Caliendo does his best Bill Walton impersonation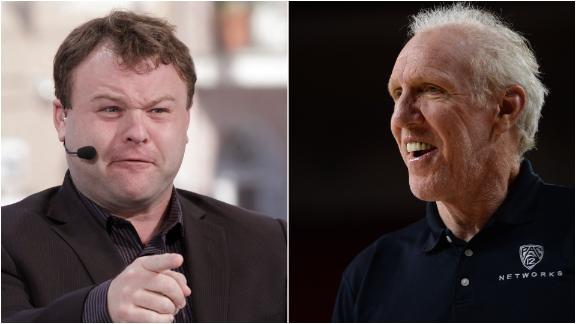 MEN'S COLLEGE HOOPS
BEGINNING OF A RIVALRY
MARCH 26, 1979
On this date: Magic, Bird duel for 1979 NCAA title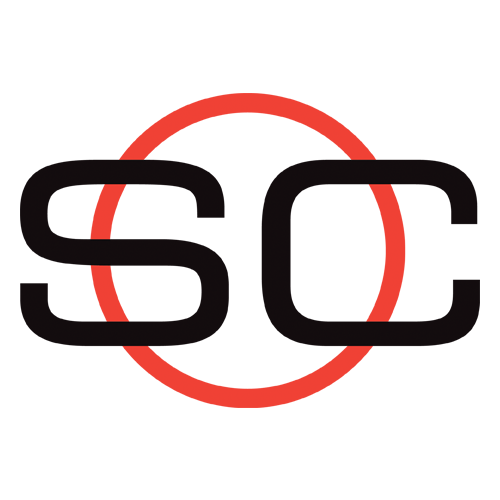 #SENIORNIGHT WITH SVP
Scott Van Pelt continues Week 2 of honoring seniors for #SeniorNight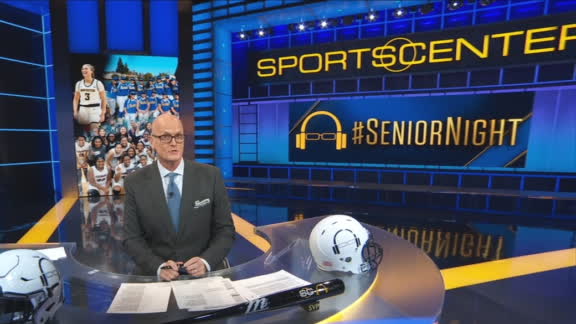 Chaotic end to the college sports year
AP Photo/Gerry Broome

Behind the scenes of the boardrooms and locker rooms during a chaotic two-day period that resulted in the shuttering of NCAA sports for the rest of the year.
ESPN

Penny Hardaway returns to his alma mater, the University of Memphis, to lead the nation's No. 1 recruiting class through the gauntlet of the NCAA season.
Customize ESPN